As a self-proclaimed group chat junkie, with roughly 40 graced with my membership, I think I am more than qualified to pen a post on the many types of group chats that plague our text-based society. These nifty social tools have brought some of the best people into my life.
The immediate family group chat
This usually includes mum, dad and your siblings. The daily messages entail random broadcasts, dinner plans, pictures of nieces and nephews and the occasional "put your light off/ PLEASE BRING TAKE-OUT". Recently, my dad's new hobby is digging up my childhood pictures and meme-ing me.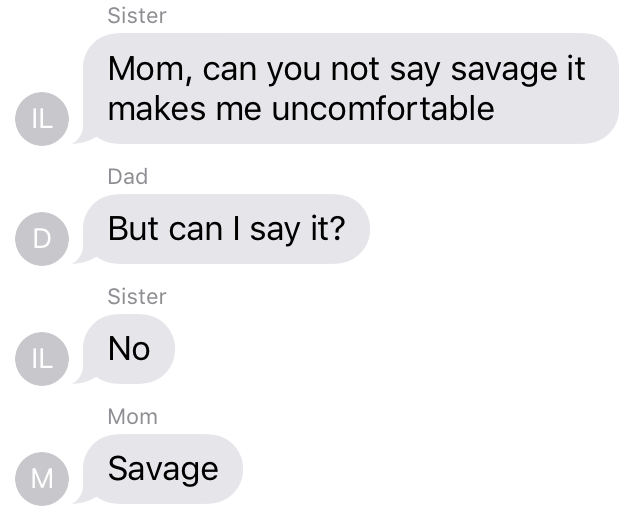 The extended family group chat
Here, we branch out to cousins, uncles and the one grandparent who isn't wifi-challenged. It is a hotbed for hoax messages, subtle brags about your auntie's son's nephew who got straight A's but not into med school because of that darn BEE(ps this is me mocking the Indian entitlement with regards to admission, not agreeing). This also happens to be the home of cringe-inducing memes that should have died on Facebook, in 2009.
The main friend group chat 
Yes, boys, this where the screenshots of your messages are circulated and picked apart, the dragging goes down and the crying laughing emoji is in great abundance. This chat is the glue to my fragile being.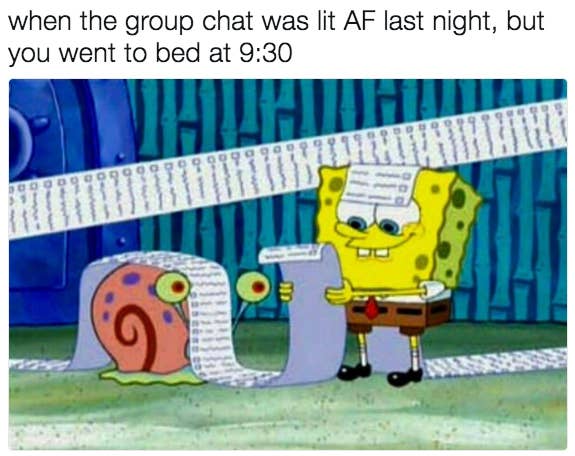 The campus friend group chat
Common messages include: "are you on campus yet?" , " you free?", "shot for the invite to that thing the rest of you attended"
The degree related group chat
You probably hate half the people on this group chat but stay for that one smart and kind person who is willing to shares notes and tips.
Anyone got notes for section 2.2.1?
Sign the register for me
Which venue is the test in?
The high school friend group chat
You may feel bad to leave. It's perfect to vent about the girl you collectively despised and had an awkward run-in with at the grocery store. The lit-ness also drastically increases during holiday periods.
The one you made for a meet-up and forgot to leave
I really don't know why I haven't left this yet
The fandom group chat
Here it is completely okay to share kdrama stills, game of thrones spoilers and BTS gifs. It is a safe haven for unhinged fangirls.
The three-person group chat
Humans by nature are exclusive beings, sometimes having just three people feels right and people have different interests and levels of tolerance. Statistically, these are the most successful group chats, yes, I made up that statistic.
The one you made on a whim that no one really one talks on anymore
SELF- EXPLANATORY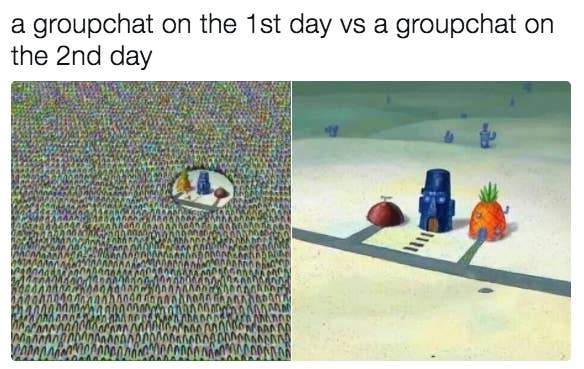 The internet friend group chat
This chat keeps my soul alive. Book recommendations and home remedies are shared,  story times fill our nights with spice and we just support each other, no matter the distance.
Group chats have revolutionised social circles and not being in the "one" can have drastic self-esteem ramifications (well, at least for me). For a lazy person such as myself, not having to type out the same message to my all of three friends is perfect, even if no one replies when we try to make plans and all of them are muted. Shoutout to twitter, snapchat and Instagram for also allowing me to send tweets and posts, it really has facilitated conversation in the modern age and lastly, to the addictive "tag urself" memes for having a persona for every member. Long live the inside jokes no one else will get and make sure you send those messages to the right chat.