Remember when we thought 2016 was the worst year ever? Ahh, what fond memories. 2018, was just weird both in my own life and the sphere of ever-growing pop culture. I, a self-proclaimed part-time writer have no other words, besides WEIRD. Another friend said, the theme of the year was disappointed but not surprised, so yeah all these terrible things happened in 2018, but with the way the world is going, we definitely saw it coming. Enough on that, let's get into the list I almost didn't make and you probably don't want to read.
Song of The Year: Thank u, next.
it may have been a late entry into the year, but it has surely been a memorable one. With name dropping ex's and a nostalgia-filled music video, I think we can ALL agree that Ariana solidified as a pop queen. This will also be the most overused title to the end of the year, "thank u, next 2018"
Best Movie: Avengers: Infinity war
this isn't a pretentious film twitter opinion, clearly, but one based purely on popular vote (Donald Trump can't relate). Not knowing whether your favourite Superheroes will survive the sequel, impeccable meme content and Stan Lee's death really made the film one to remember for ripping our hearts to shreds repeatedly. It might not be the MOST ambitious cross-over in history, but credit is given where credit is due. It is rather poetic as 2018 disintegrates into dust and I don't feel so good.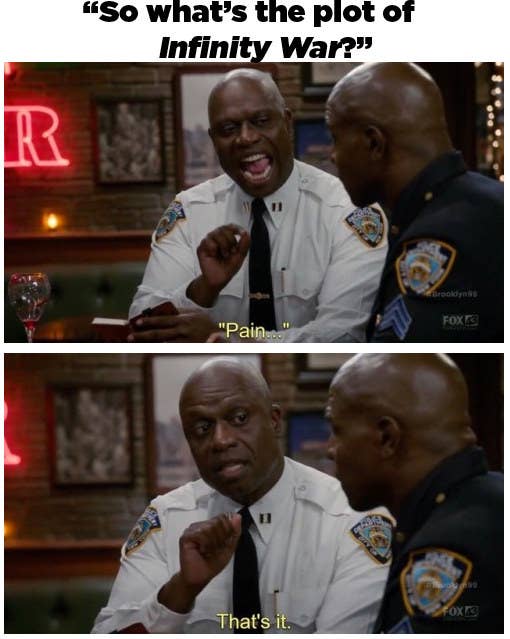 honorable mention: CRAZY RICH ASIANS, the title says it all! It was lavish, boasting an all Asian cast and broke a few records. The wedding scene alone made the film worthy of including.
Worst Movie: The Kissing Booth (Netflix)
Even the 15-year-old wattpad obsessed weirdo who created this blog 5 years ago, couldn't get past the level of absolute cringe. I feel dirty for even putting it in this post, but NETFLIX NEEDS TO KNOW. We want more Lara Jean and less brunette Logan Paul. I really thought, Ramona or was it Beezus's career was heading places and Molly Ringwald, JUST DO BETTER.
Best Animated Movie: Spider-Man Into the Spiderverse
Not that rotten tomatoes is ANYTHING to go by, the movie sits at a solid 97% which is rare for Sony's Marvel attempts. The visuals were stunning and felt like you were actually watching a comic-book unfold. The story-line was packed with enough well-timed humour and action, aided by the terrific voice-cast. It was a film for both children and adults to enjoy.
Actor of the Year: Rami Malek
Back in 2016, I had given Rami this exact same accolade and sitting, here again, I want to thank him for not failing me. His performance in Bohemian Rhapsody alone. While I do take issue with the interchangeable casting of People of Colour, this one proved to be a solid investment. I will always remember him fondly as King Tut, and look forward to seeing the rest of his career unfold.
Actress of the Year: Emily Blunt
Emily first caught my eye in the Devil Wears Prada, and while I didn't think much of her then, 2018 has more than opened my eyes to the level of her talent. She first dived into "A Quiet Place" directed by her husband and co-star. She didn't even need dialogue to deliver an immaculate performance. By the end of the year, she took on the classic and daunting role of Mary Poppins, and yes while she added her own flair, she encapsulated the timeless essence of the original film. I hope the Oscar Buzz pays her, her dues.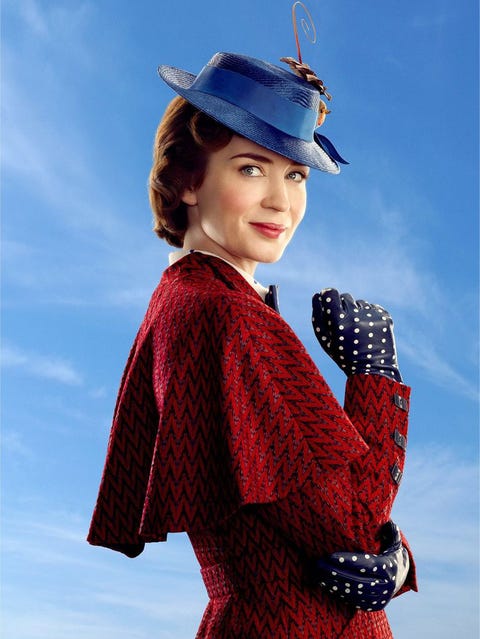 Scandal: Logan Paul suicide forest
Just one day into 2018, the world was riveted by Logan Paul's deplorable video, where he uploaded a YouTube Video featuring a dead body (by suicide) in the Japanese suicide forest. He was seen laughing at the body and making jokes amongst his peers and the video even made it to the trending page. His later spiraled from there and the storm of hate towards him and yet in true white boy fashion his career remains alive and thriving. I honestly wish he'd take a tide pod and leave us in peace.
Viral Sensation: TIE: SHANE DAWSON'S THE MIND OF AND PEWDIEPIE V T-SERIES
There was a time in the year where Shane Dawson had you convinced everyone around you is a sociopath and at the same time T-Series an Indian Music label almost snatched up the most subscribed spot on YouTube from PewDiePie. But his army of nine-year-olds' wouldn't let that happen and billboards went up, printers were hacked, memes were born and as of now PewDiePie still remains the most subscribed YouTuber on the platform.
Personally, this year I conquered so much and even managed to travel alone which for a brown girl is very much a feat. So much happened that I forgot Black Panther or the FIFA World cup even happened, but nevertheless, both were triumphs of Africa.
I am not entirely sure where the world or myself for that matter is headed in 2019, but I hope there's some good amongst the bad and that I will know da wei.