It's that time of the year again, where you can talk of nothing else besides the Netflix Phenomenon "Stranger Things" and dodging spoilers and or demogorgons becomes an Olympic sport. I binged the much anticipated second season during my current exam period and it was completely worth it( Possibly, mainly, for reasons of the Steve variety). In my pits of study related despair, spontaneous creativity blooms and so the idea to sort our favourite characters into their respective Hogwarts Houses and combine two my favourite fictional universes(can we imagine a mixtape of Hedwig's theme and the ST intro though?) came to be. Plus Harry was born in the 80s, Ilvermorny exists and tell me Mike and the gang would not be super into the idea of magical wizards, it's not too much of a stretch. So without further ado, let's get this sorting ceremony started.
Mike – Gryf(Finn Wolfhard)dor
The quintessential leader of the gang is nothing if not selflessly brave, the boy's got heart and in abundant amounts. He will constantly step up to the plate to protect his loved ones, very much like our dear Harry.
Will – Slytherin
He's severely misunderstood, strangely connected to a monster(*cough*basilisk *cough*)  and rocking an Albus Potter-que haircut.
Lucas – Hufflepuff
I don't tolerate any Hufflepuff slander in this house. Lucas is so pure and loyal but can step up to any challenge and drag his often ridiculous friends at every opportunity. We couldn't have asked for a better voice of reason.
Dustin – Gryffindor
I was itching to make our brain a Ravenclaw, but truly he is in part Hagrid( the hair and his weird pet- dart) and Neville( The bravest amongst them all). Therefore, he must dawn red and yellow.
Eleven- Gryffindor
Yes, I am being purely stereotypical with this one. El, is both badass and a cinnamon roll all at once.
Max- Gryffindor
This is all I have to say: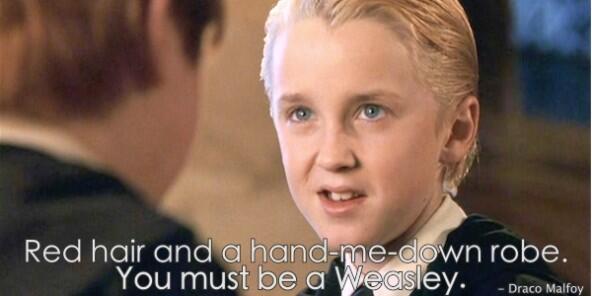 Nancy – Ravenclaw
Nancy, much like the house Ravenclaw is severely underrated(yes, I am one too). She is incredibly witty and intelligent.Pursuing conspiracy theories with determination and generally being the shot-gun wielding heroine WE ALL DESERVE.
Jonathan – Slytherin
Perhaps it's a family trait, but Johnathan is surely cunning and resourceful, even if he is quiet and aloof. Plus, we can abandon the notion that all Slytherins are evil. He also looks as if he's never slept due to the anticipated return of the Dark Lord, but that's a minor detail.
Steve – Hufflepuff
Our babysitter of the century is athletic. kind, loyal and flawed. He reminds me most of Cedric Diggory, but ultimately it was his brevity and heart that landed him in Hufflepuff.
Billy – Slytherin
I know we just went through the whole #NotAllSlytherins but truly this racist, blood purifier is DEFINITELY a Slytherin.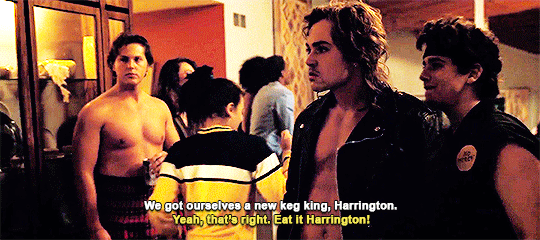 BONUS:
Joyce and Hopper – Gryffindor
Bob(RIP) – Hufflepuff
The mind-flayer – Slytherin
Well, that concludes this immensely enjoyable procrastination aid and our Hawkins- Hogwarts mashup. If you have any other suggestions as to their sorting, please leave a comment down below and if you'd like me to sort some of your other favourite characters let me know as well!