DISCLAIMER: This post is to humorously bring light to the hypocrisy and falsehoods prevalent amongst the beauty community and in a satirical manner.Personally, I would know nothing about makeup without bloggers and YouTubers and love watching their hauls, tutorials and reviews, however some are more trustworthy than others. Take this with a pinch of salt and a good laugh.
*lights scented candle amongst myriads of fairy lights to set mood*
Hello my lovelies,
As you all know I am well known South-African based beauty blogger and the basis of piggybacked opinions by dozens of impressionable viewers. This  haul will features almost everything necessary for a full face of makeup and will include a variety of high-end(not available here at any reasonable price or ease) and drugstore, because we don't discriminate based on budget- just skin colour. I reserve the right to tell you whether or not I received any of the products for free.
To set the stage for the master illusion, start off with a good pore-filling primer. My holy-grail is the Benefit Pore-fessional, as it really showcases how poorly professional I can be and fills in the crevices of my facade, with the added bonus of making it last for 16 hours.
Next, we move on to Foundation, with every layer lighter than my neck, I build up a bigger, deluded fan-base. I use the L'oreal- pro matte- infallible of course, much like myself.
Concealer is possibly most important, fortunately for me I can skip the orangey-red colour corrector for dark circles because I don't lose sleep over the lies I pedal, however a generous layer of LA girl PRO (what I like to think I am) to mask imperfections usually does the trick. But I am not sure if anyone is baked enough to take me seriously.
Now, it is all about blending seamlessly into the crowd of typical beauty gurus, never standing out- generic. I have the choice of dabbing(original beauty blender) or swiitch(ing) it up and brushing(Real Techniques) away the haters.
You know, way back when I was one of those girls who probably bullied other girls for having thick bushy brows, but look at me now trying to emulate them, stroke by stroke thanks to Anastasia's Brow Wiz that she didn't even need Hogwarts to create.
For the real deception, we focus on the eyes- the windows to the soul after all. The lies hidden in the shadows of my Tarte pallets. The glitter to dazzle and enchant. The roller lash mascara forming clumps- much like cliquey bloggers, the trusty glue to the falsies holding together my false claims and lastly the perfect winged liner using Kat Von D's Trooper- aptly named to describe my fans.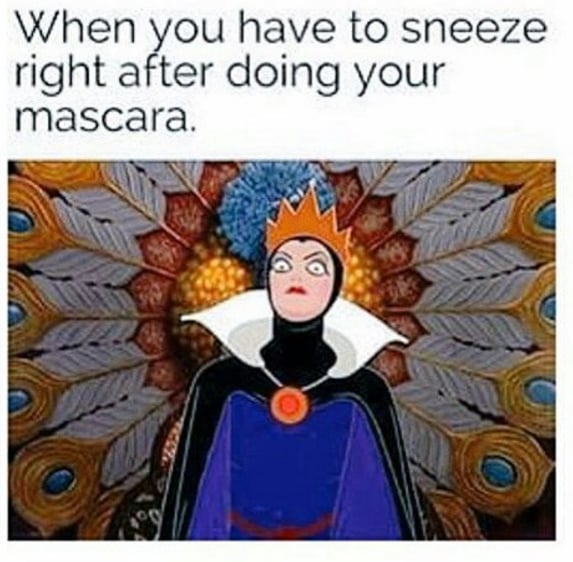 Once all colour in my face has seemingly been lost, it is time to contour- gently carving out affiliate codes with Benefit's Hoola Bronzer, a dash of NYX dusty rose blush- be careful not to be pricked by its thorns and lastly the glow to blind all reason- intoxicatingly luminous Champagne Pop by Becca and my dearest bestie Jaclyn Hill (I wish).
To perfectly bring this look into fruition, I'd go with a bright coral colour like beeper  from colourpop to distract you from how much time you've wasted reading this and to really lock it all in, I use Urban Decay All-Nighter, so the lies don't budge.
That's it for this weeks haul, please subscribe and give me those beautiful likes from your beautiful faces.
Au revoir.